Language School
Associazione Culturale "Le Antiche Torri"

Piazza Perfetti, 22 - Sarnano (MC)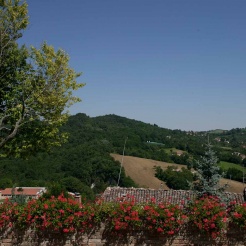 Our goal is to promote academic endeavour and research into the Italian language, culture and environmental heritage of Sarnano and Le Marche. Through a range of initiatives, study programs and research projects we foster a deeper appreciation of the social and ecological fabric of this magnificent region of Italy. Central to our work are the student exchange programs we operate from Le Antiche Torri. The energy and enthusiasm that young people bring are important components of our work, and the sharing of different cultural and social values makes a vital contribution.
Accommodation options:
Apartment

Offered Courses:
Italian Language
Art
Restoration
Cooking
Photography

E-mail
Schools in Macerata
Add Italian Language School